Beef Central Genetics editor Alastair Rayner, 13/09/2022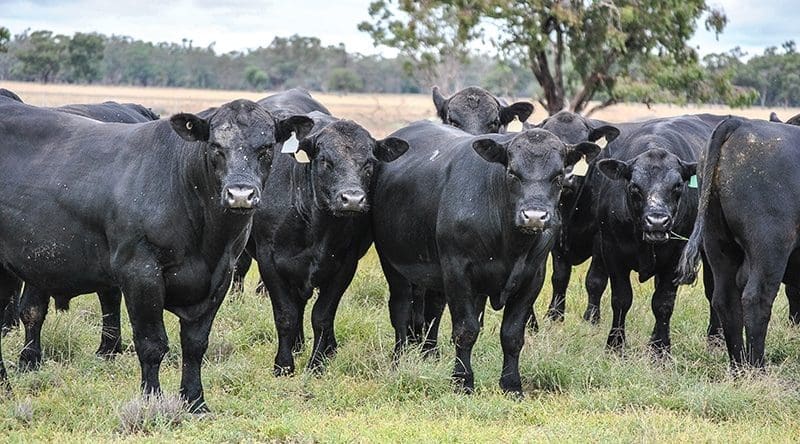 THE strength of the spring bull sales across the eastern states has not appeared to have eased as the fixtures start to head further north. Watching (remotely) the start of the National Droughtmaster sale in Rockhampton this week, the majority of bulls were selling well into double figures, demonstrating the continued confidence of producers in the northern beef industry.
While confidence does impact on buyer behavior, for many commercial producers there has been some concern expressed about their ability to secure a sire or new sires that can be used to produce progeny that express superior performance in their herds.
With sale price averages now reaching new record levels, it isn't a surprise to hear cattle producers question their ability to afford a bull that is ranked as a breed or trait leader. In many cases even affording a sire that is ranked in the top 30 percent of the breed has proved to be a stretch for some buyers.
Genetic improvement should be a breeding objective for any beef breeding program. The expression that genetics offers permanent and cumulative changes shouldn't be overlooked. However, it is also important not to overlook the fact that genetic improvement can be achieved – even when using sires that are more modestly ranked within a breed.
In considering new replacement bulls, taking time to consider how much a breed has changed over time can help place a few things in perspective. Firstly, while sires that are ranked as breed leaders can help producers achieve higher rates of genetic improvement, the average of a breed is also improving with each generation. While the average sire may offer more modest levels of improvement, it is still a genetic lift on previous generations.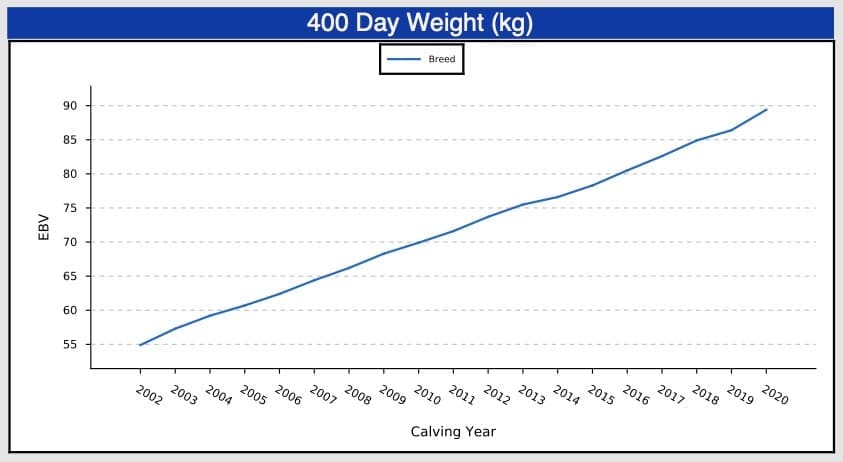 As an example, looking at the genetic trend for 400 day weight in the Angus breed, there has been constant improvement for this trait over the past 20 years. Looking at this table provided by Angus Australia, it is possible to see the improvement in the average 400 day weight since 2002 is around 35kg. This ongoing breed improvement each year will result in improvement within herd, even if sires used are ranked as average for the breed trait.
Taking this to a practical level, this information can help producers readjust their expectations around their sire purchasing decisions. While more highly-ranked bulls may allow faster improvement, bulls that are ranked around the average won't necessarily stop a herd from making progress. With this in mind, producers can be more confident to select a bull within their financial limits.
However there are some cautions to bear in mind. While there is ongoing improvement across a breed, producers need to look closely at the information provided by the bull breeder.
Bulls that are below breed average are unlikely to contribute to ongoing herd improvement. There are some specific traits where producers may look to change a trait by selecting for bulls that have lower than breed average, however this is a decision that needs to be made on a case-by-case basis.
Consider accuracy
More importantly, the accuracy of the genetic information provided should be considered. Data with low accuracies will more than likely change as more data is collected and analysed. If a producer decides to select bulls that are ranked close to the breed average but have low accuracy data, there is a high risk that this sire may not contribute the genetics that were anticipated at purchase.
This may show up over time as accuracies improve, as it is possible for the sire to fall from average to below average.
If selecting more affordable bulls that are closer to breed average is a strategy, then that strategy must be supported by selecting sires with high accuracies so that there can be confidence that the progeny performance will be in line with overall expectations.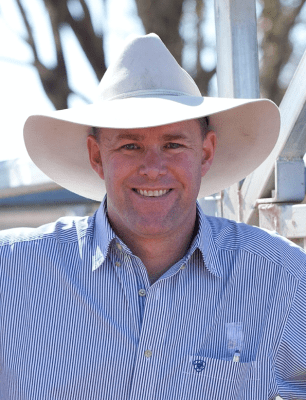 Alastair Rayner is the Principal of RaynerAg, an agricultural advisory service based in NSW. RaynerAg is affiliated with BJA Stock & Station Agents. He regularly lists and sell cattle for clients as well attending bull sales to support client purchases. Alastair provides pre-sale selections and classifications for seedstock producers in NSW, Qld and Victoria. He can be contacted here or through his website www.raynerag.com.au